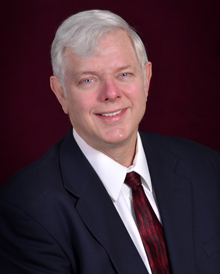 Phone:
(815) 334-2617
Mobile:
(815) 260-0122
Fax:
(815) 338-4261

Berkshire Hathaway HomeServices Starck Real Estate
1710 South Eastwood Drive Route 47
Woodstock ,IL,60098
Peter Klocek says that he chose real estate as his profession because he loves to deal with people face to face and he enjoys the variety of real estate because it is never dull. Pete earned a B.S. degree in Business from St. Joseph's College, Rensselaer, Indiana, and started his career with Harding Real Estate in 1974. Additionally, Pete owned and operated the Red Fox Roadhouse Restaurant in Woodstock from 1975-1980. Pete also worked at Inland Corporation in their Property Management Division.

The enjoyment that Pete finds in real estate comes from working with everyone from that first time buyer to the investor. When asked what he wants to be doing in ten years, Pete said that he hopes to still be involved in real estate but living closer to his children and grandchildren, at a slower pace to have more time for golf.

Pete's enthusiasm for golf is followed by his enjoyment for traveling. A favorite vacation for Pete and his wife, Barb, was a two week trip to the Hawaiian Islands for their 25th wedding anniversary.
Pete says his wife and two daughters, Sara and Elizabeth, are his greatest joys. In addition to them, his five granddaughters, Dottie, Ellie, Lexie, Maddie, and Cici, and his two grandsons, Henry and Peter, are his true serendipities; plus it gives Pete a chance to cultivate more Green Bay Packer fans.

Being a lifetime resident in McHenry County, his favorite season is fall for the colors and cooler temperatures. He enjoys being involved with St. Mary's Church in different capacities and loves Woodstock for its location to Chicago, Milwaukee and its small town amenities.
Pete's business philosophy is to be a Real Estate Consultant for life for his clients. By treating his buyers and sellers as trusted clients, they know they can always call him for real estate help again and again. Pete says it's the way he would like to be treated, and it works, since the majority of Pete's business comes from his long time clients and from referrals that those clients continue to send him.